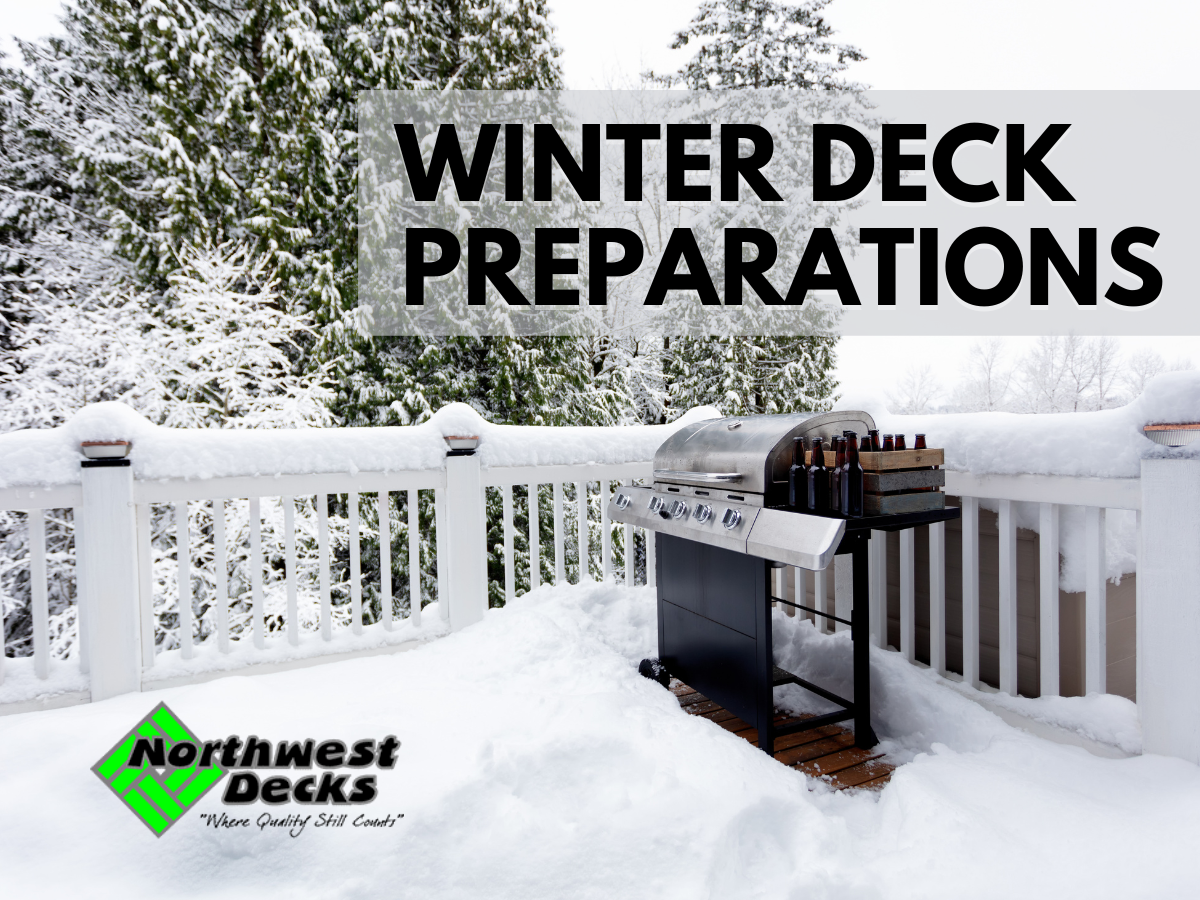 Although it is said that the winter solstice marks the beginning of winter in the Northern Hemisphere which happens on the 21st or 22nd of December, there's still no denying that you can already feel the winter spirit starting to linger in the air these days.
Along with the colder weather and the warmer clothes come a ton of other winter preparations you should take into consideration before snow starts piling up in your yard. Among these is your home deck maintenance check to ensure that your outdoor living space is safe and sound for the coming holiday season.
If you are still in the process of winter-proofing your home deck or you still need some ideas on how to do it, here are some ideas for you:
Inspect for Any Signs of Damage
Before your deck gets covered in snow, make sure there are no loose or hanging nails, broken or rotten deck panels, or any other signs of damage within the area. Have a home deck repair service do some replacements or reinstallations to avoid accidents or injuries.
Seal the Deck
Applying sealant or staining the deck, should you have a wooden one, will help protect the material from absorbing moisture from the snow and the cold, damp air. Constantly exposing your unsealed deck to moisture will speed up its deterioration.
Clean the Area
Of course, doing a thorough wash, sweep, and clean up of the area will do wonders, even as the weather gets a bit more chilly. Stuck dirt and debris can also speed up the rotting and deterioration of your deck material so it's better to always keep it clean.
Remove, Store, or Cover Furniture
As much as possible, try to place your furniture in a warmer, drier place so they don't get affected by winter moisture. This also includes cushions, pillows, and any other accessories included in your outdoor furniture that might absorb moisture.
Trim Tree Branches and Plants Nearby
Tree branches and other plants might deposit debris into your deck when it gets too heavy for the leaves to carry them. These can potentially damage your deck in the long run. Have them trimmed so you don't risk getting your deck damaged just in case they fall unexpectedly.
Put Cover on the Deck
Apart from safeguarding your furniture and other water-absorbent and metal components in the deck, you should also consider putting a cover that prevents moisture and snow from getting into the panels. This can save you from the headache of waking up to a damaged deck.
Have an Inspection
The best way to determine what needs to be improved is by contacting a professional deck builder service local to your area so they can survey your deck, do the necessary touch-ups, and replace any parts that require new panels. A professional service saves you time and money and also helps you address any deck-related issues more quickly and efficiently.
If you live in Gig Harbor or anywhere within the Kitsap Peninsula area, there's only one name you can trust when it comes to deck building. Northwest Decks is your top-notch deck builders service in the Pierce County community ready to help you build, replace, and repair your deck or outdoor living space whenever you need it.
Our phone lines are always open to receive your deck quote requests, questions, and inquiries. Just reach out to (253) 342-4688 anytime.