Deck Installation Services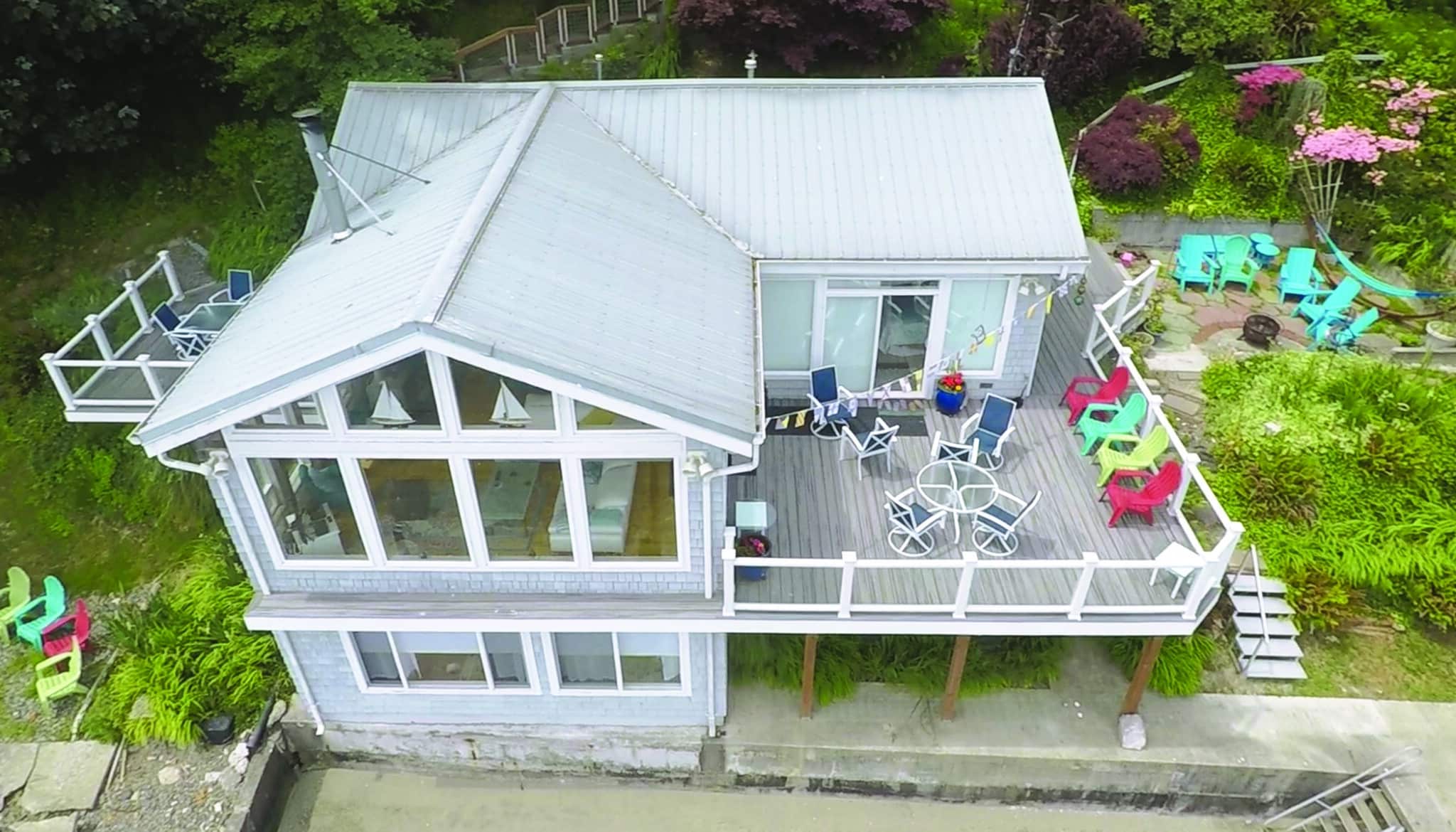 Deck Installation Tacoma
It doesn't hurt to upgrade your house every once in a while. After all, nothing feels better than coming home to a properly maintained abode. Making sure that every fixture is in place and there are no leaks, broken windows, or missing roofing also adds to the home's curb appeal, in case you are planning to put it on the market in the future.
But home improvement doesn't just stop with that. You can also give your house a new look by adding an extension to it– particularly, a deck or a patio. This outdoor space is a perfect addition to your property as it combines both style and functionality in one single construction. Not only does it give your space a new look, it also helps you give more room for people to move around in, especially if you're into hosting parties or if you want to provide space for your growing family.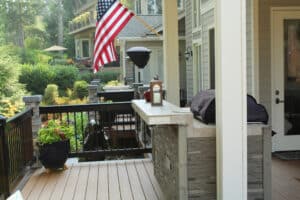 Here are six key advantages of deck installation for your home:
Expand Your Entertaining Space

Avoid Extensive Renovations

Increase Home Value

Enjoy a High Return on Your Investment

Improve Aesthetic Appeal

Customize for Your Lifestyle
Decks are an easy way to add enjoyment to your backyard.
A deck is more than a few pieces of wood nailed together. It is a place to bring the family together, host a backyard cookout for your friends, stay up late watching a meteor shower, or layout in the sun on a warm summer day. We can create the deck of your dreams that serves whatever purpose you need it to. Our services include pressure washing or staining your current deck, repairing broken or rotted deck boards, or adding on to your existing deck.
Deck Installation Companies
Installing a deck might seem like a daunting task at first. After all, it requires time, effort, and budget for the whole project to commence. However, having a reliable team of installers who knows the tricks of the trade will relieve you of the pressure that comes with any construction at home.
A reliable and experienced patio installer can help you from start to finish– from determining the site where you'd like to build your new addition; to measuring the place and eventually leveling the land where it's supposed to be; down to deciding which materials will work best for your outdoor area. These are typically a stressful part of the construction to handle on your own, but with a reliable team at your side, you'll never have to worry about anything. They will guide you through it with expert advice, weigh the pros and cons with you, and also give you an estimate to make sure you're well-prepared for the cost of the project. A good contractor will not leave you hanging and will see to it that you're guided through and through.
Maybe you've never had a deck or it's time to completely replace your existing deck. Maybe your current deck design doesn't work well for your needs? Whatever the reason, a new deck can be just around the corner. Our team will design the perfect deck for your needs and budget. Whether it's high quality cedar or composite decking, we will install your new deck with precision and care.
Deck Installer Tacoma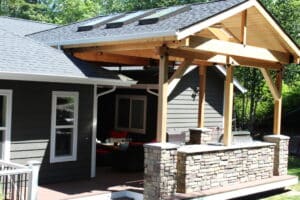 What's the difference between a deck and a patio?
A deck is an open outdoor porch or platform without a roof that extends from a house. On the other hand, a patio is a paved area situated directly on the ground, which can either be attached or detached from a house. Patios are generally less expensive than decks, but the ROI on a new deck addition runs greater than one on a patio. However, both additions can offer a great experience depending on what you're looking for.
Why should I hire a professional deck installation company rather than installing it myself?
A DIY deck can certainly save you money in the short term; however, attempting a reno that requires professional work can end up costing you a lot more in the long run. Plus, working with the pros at Northwest Decks to provide your deck installation means we build to the manufacturer's specifications, which helps ensure the decking's warranty remains intact. You'll also save time and effort. We know the nuances of construction, and can easily spot and address inefficiency, as well as ensure the deck meets local building code requirements.
How long does a deck installation take?
When we're talking about simple and straightforward deck construction, if it's of average size (between 300 to 400 square feet), our professional crew can have the job complete in under a week. For custom jobs that require more ornate installations and extra manpower, it could take up to 3 or 4 weeks to fully finish. We can offer quotes on customizations, as well as provide a specific time frame for each additional detail.
With a new deck installation, you can spend your leisure time in the way you want. At Northwest Decks, we have mastered the skill of designing and building the most versatile and impeccable outdoor sitting spaces. That could bring a soothing impact on you. Our completed projects never fail to impress customers and their loved ones. No matter the size and complexity of your desired space, Northwest Decks' expert deck designers and builders are always ready to think of creative solutions and deliver incredibly unique ideas to build your outdoor space with quality products.
Northwest Decks has been around for 2 decades, and has served numerous happy homeowners within Kitsap County and beyond. We can help you with your latest project from custom designing your deck with a 3D software, down to the perfect material to make sure you get your money's worth. You can call us anytime!