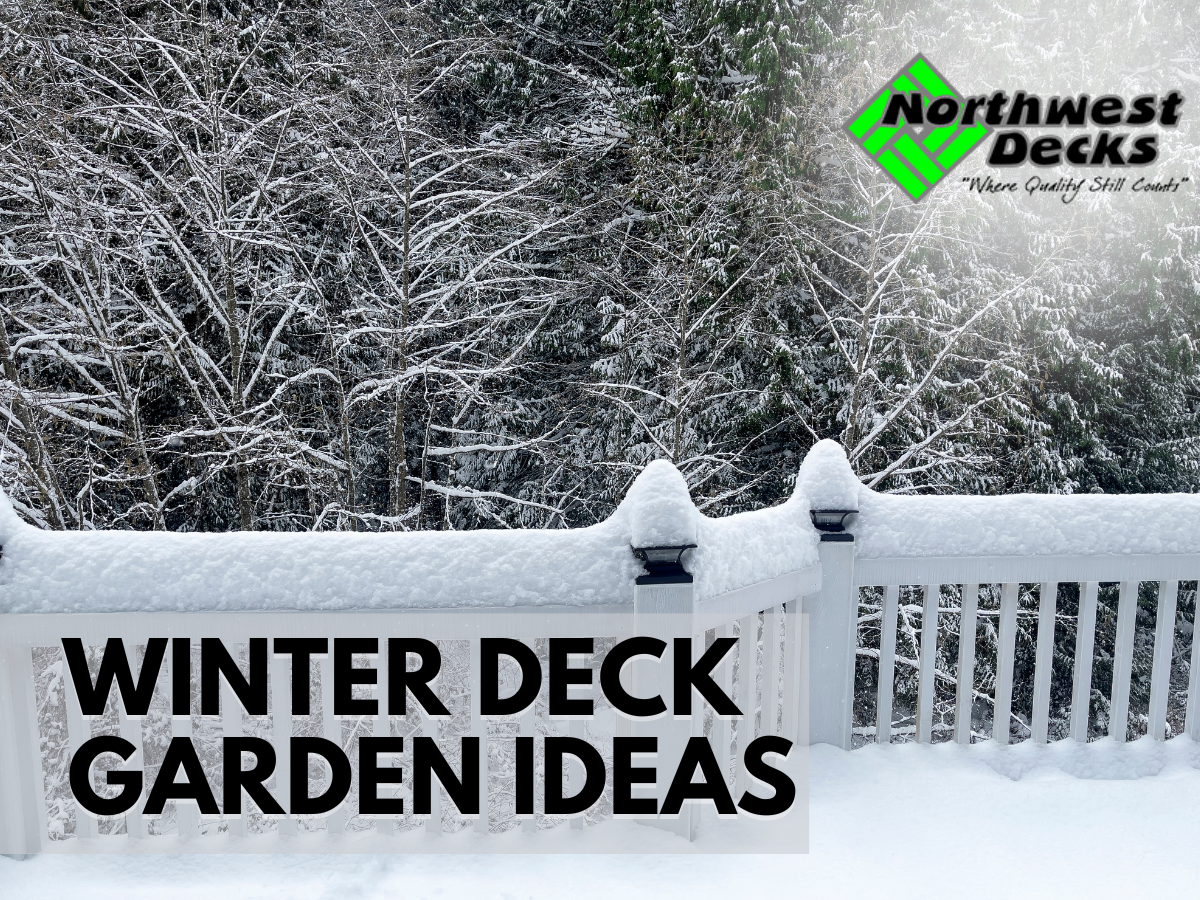 When you think winter, what image comes to mind? You will most likely think of thick, white snow covering pavements and bare tree branches, waiting for spring to come so they can grow leaves again. Although winter in general is an amazing sight to see, some people may think of it as boring, plain, and even at times, gloomy.
But did you know that you can grow several different types of plants to keep your garden looking green and vibrant even during the coldest months of the year? You read that right! There are still a ton of plant species you can plant on your home deck to make your winter more interesting and exciting.
Want to grow your winter garden on the deck to brighten up your sad winter days? Here are some plants you can consider for your next project:
Winter Jasmine
These shrubs of Chinese origin blossom right after winter has arrived, giving them the nickname "the flowers that welcome spring". They usually bloom around January, which might mistakenly give someone the impression that spring has indeed arrived. Winter Jasmines are easy to take care of and their butter-yellow petals are known to be unscented.
Winter Pansies
Pansies are known to bloom in colder weather, but this particular variety of flowering plants can bloom even in freezing temperatures. Winter pansies can put a cheerful twist to your otherwise gloomy winter with their lively colors. Just make sure to plant them around September to October to witness them in full bloom during winter.
Dwarf Conifers
Want some touch of green to lighten up the mood? Dwarf conifers are a great way to keep that pop of color in your deck even during winter. They are also a pretty compact species of plants, growing anywhere from 3-15 feet which is perfect for an enclosed space such as your deck.
Cyclamen
Here's another colorful addition to your deck pocket garden in the winter. Cyclamen has these distinct heart-shaped leaves and bright flowers with petals pointing upright. It has adapted to the Mediterranean climate which makes it dormant during the warmer months and in full bloom during winter.
Winterberry
North American native winterberry can be easily identified by their bright red berries that last throughout the winter season. You have to be very careful, though, as these fruits are actually toxic to humans although they were used for their medicinal purposes in the past. Only the female winterberry bears fruits, so plant a male pollinator nearby to make them bloom continuously.
Ready To Set Up Your Deck Garden?
Once you have your list of plants ready for your deck garden, the next thing to do is to make sure your deck is all set for the winter time. You must make sure that each corner of your deck doesn't have any minor issues that can potentially ruin your small garden or cause any unforeseen problems.
Northwest Decks is your go-to team for deck maintenance, installation, and repair in the Kitsap Peninsula and Gig Harbor area. We make sure to only use the finest materials for a guaranteed high-quality deck for our clients.
Contact us today so we can help you get set up with your deck!