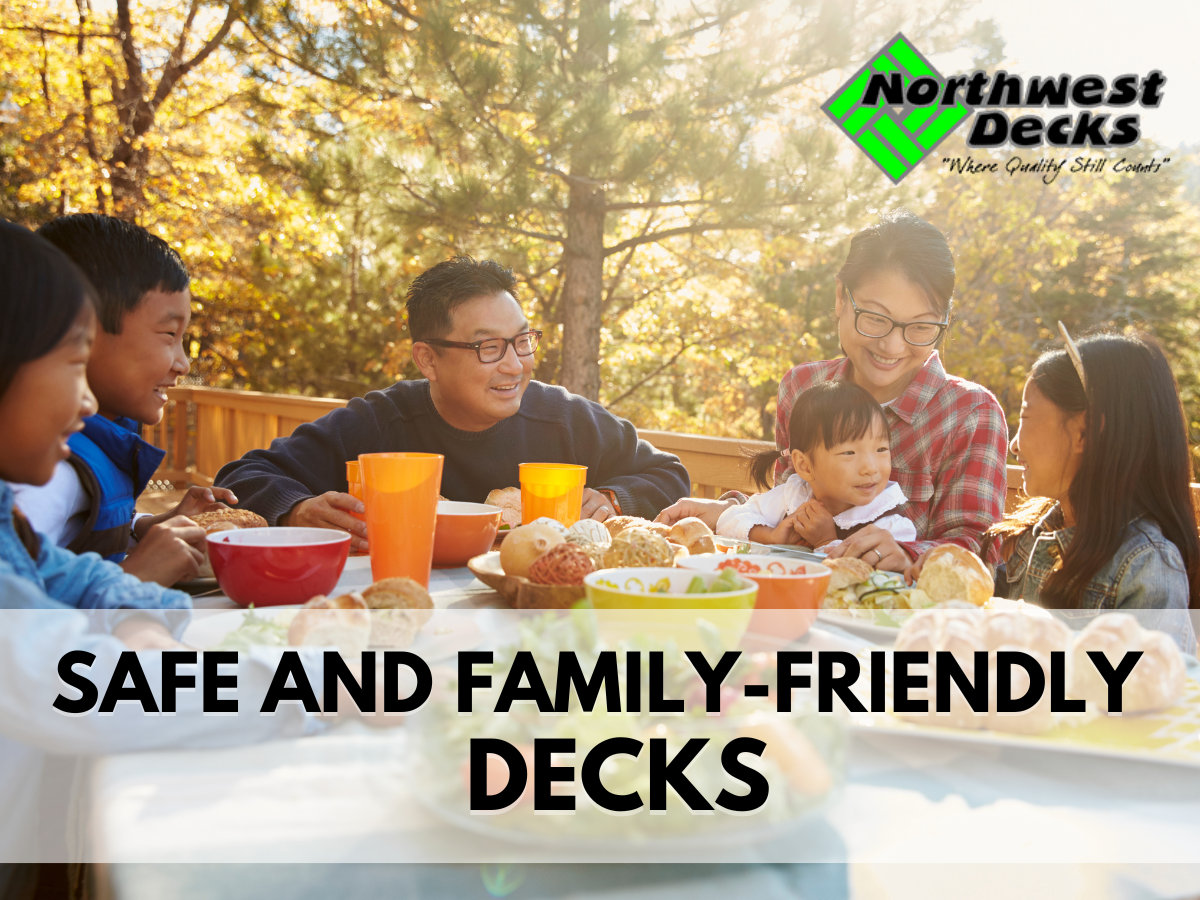 There's nothing more fulfilling than spending quality time with your family and friends. Just imagine coming home after a long day at work or in school and seeing your loved ones gathered, laughing together, and enjoying your downtime together. Doesn't that sound so ideal? 
Labor Day Weekend 2023 is coming up soon, and it's definitely a great opportunity to spend a long weekend with your loved ones at home. You can even drop by the Washington State Fair to see what they have in store during the next few days! For sure, there'll be something for everyone in the family to enjoy.
If you'd like to get some fresh air and a change of scenery after a day at the fair with your family and friends, your deck is the perfect place to gather everyone up. With comfortable seats and an amazing view, you're guaranteed to have a great time with everyone. Why not set up a table and the barbecue grill for a fun "dinner out" with everyone? There are plenty of things you can do to have an amazing time with your family by your home deck.
But of course, before hosting people at home, it's essential to get your deck ready so it can be a fun, safe space for you and the whole family. Here are some tips on how you can make sure everyone's safe and secure when hanging by the deck.
Ensure the stair safety
We probably have all experienced tripping on a step or even falling down the stairs at some point, and boy does that hurt! The stairs are an accident-prone part of your home, so it's best to put safety features in place to prevent anyone from getting hurt while going up or down. Ensure that the handrails are kept in place at all times. It might also help to add anti-skid features to the steps to make sure no one slips or falls.
Light up your deck
A properly lit deck area, especially at nighttime, can help people move around better and avoid any possible accidents or slip-ups. Install proper lighting within and around the deck so people can better use it at night.
Add childproofing devices
If you have little children in the family, installing childproof gates can do wonders for you. You can also add bumpers to furniture with sharp edges to make sure they don't hurt themselves while playing around the area. Keep toys away when not in use to prevent someone from tripping.
Prepare an emergency plan
You never know when an emergency may strike. Always prepare an emergency plan at home and familiarize everyone in the family with it so they know what to do in case of an emergency. You should also always prepare a first aid kit within reach in case of any accidents.
Secure your railings
This is extremely important, especially if your deck is situated in an elevated area at home. Make sure the materials you'll be using for the railings are durable and weather-resistant so they can last a long time. Should you notice any damage to any of the installed railings, have an experienced deck builder replace or repair it for you.
Do regular inspections and maintenance
There's this age-old saying "Prevention is better than cure". To make sure you have a safe and durable deck, routine inspection and maintenance should always be done. Check for any cracks on the boards, any splinters, or rusted nails. This can help save you or any one of your family members from accidents and injuries while hanging out by the deck.
If you notice any problem with your deck, call your trusted deck-building service as soon as possible. They'll know what to do to ensure that your deck is a safe and secure area for your family to be in.
Here in Tacoma, as well as the surrounding areas, Northwest Decks is your leading deck building service offering deck installation services such as handrail installation, patio cover installation, and more.
To learn more about our service, contact us today at 253-342-4688 or 360-731-8445 or send an email to [email protected].