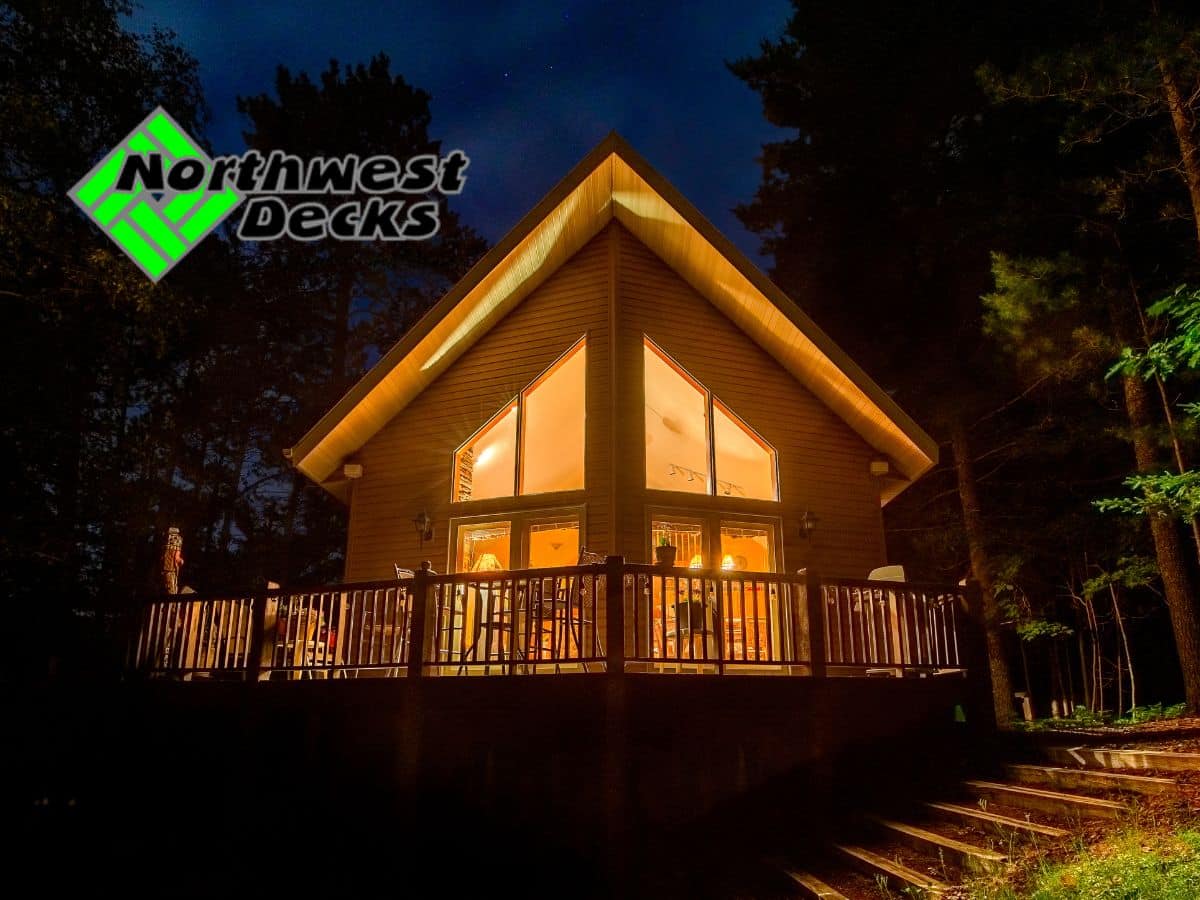 Just like other areas of our life, sometimes our home needs a facelift and there's no better way than a new deck. Here in the Gig Harbor and Kitsap Peninsula area, we are surrounded by majestic trees and often stunning views. As summer is in full swing, it may be time to make that investment in the place you come home to everyday. You'd be shocked what a difference a new front porch can make. You'll be the envy of all your neighbors!
Here in Western Washington, we really need to take advantage of longer, warmer days. It's the perfect time for this project. You can save those inside makeovers for the winter when you need a little pick me up. In addition to having better conditions to build your dream deck, there's the added benefit of getting to enjoy it all Summer long.
There's no need to compromise durability for beauty. If you live in a shaded area – or are surrounded with old growth trees that shed a lot of debris and reduce the amount of sun your deck gets, you may want to consider composite. Composite decking has come a long way and it can look very natural. Not only does it have a very long life, it also needs very little maintenance, so you'll get to spend your weekends enjoying your deck instead of refinishing it.
That said, a wood deck is something of grandeur, especially nestled in the trees of the Pacific Northwest. Work with our design team to customize a look that feels like it was always a part of your home. We're also known for helping you extend your living space outdoors by extending your roofline (roof cover) or designing and installing your dream outdoor kitchen. Custom handrails are also one of our specialties that will really bring your home's facelift to life.
Gig Harbor and the Kitsap area is a tight knit community and at Northwest Decks, we enjoy using 20 years of experience to help improve the quality of our neighbor's homes. Give us a call at: (360) 731-8445 and we'll gladly swing by so you can share your vision and we can provide a free consultation. You can also set up a consult directly on our website. We look forward to hearing from you!
Proudly serving Tacoma, Federal Way, Lakewood, Silverdale, Bainbridge Island, Poulsbo, Kingston, Belfair, Gig Harbor, and the Kitsap Peninsula area.