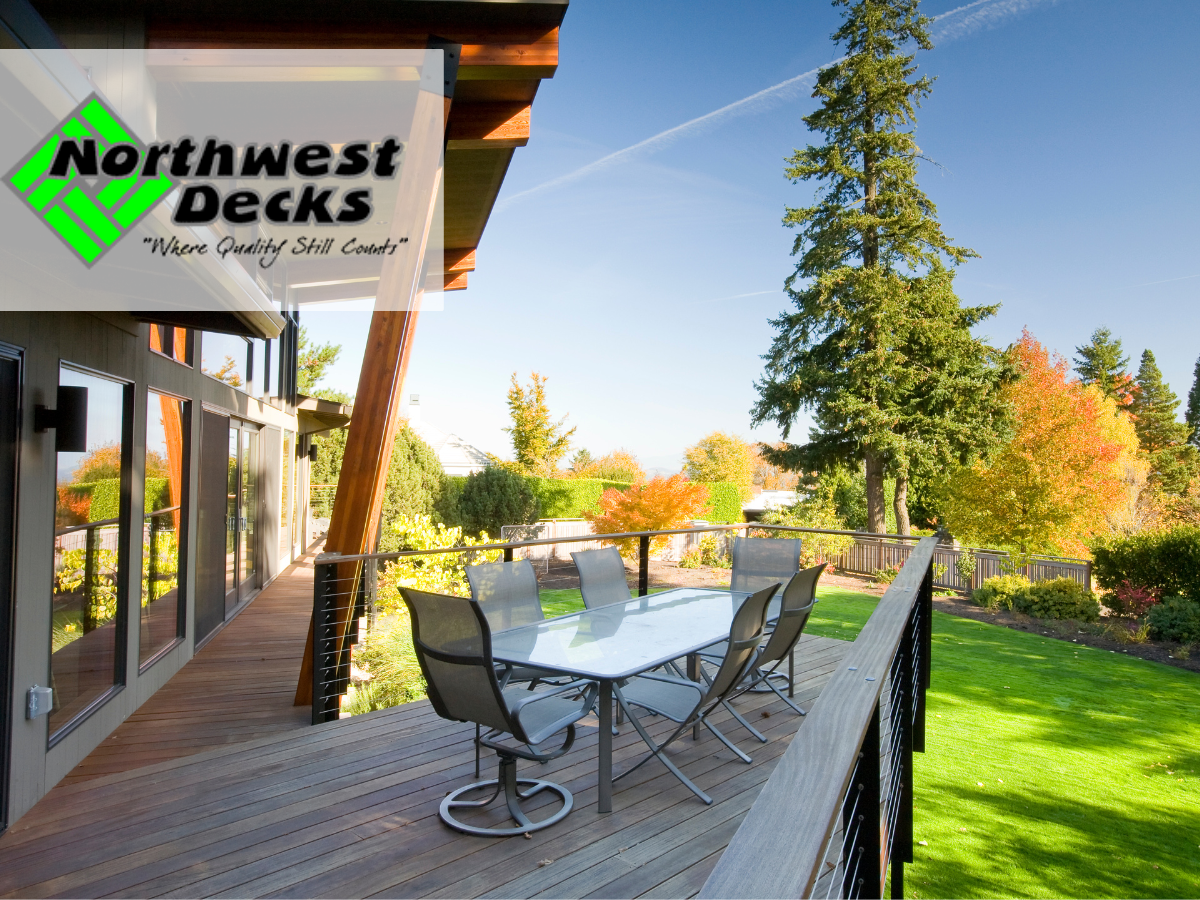 After months bundling up under layers of warm clothing, summer is finally here! And what better way to welcome the warm weather by doing a little bit of summer cleaning and redesigning your humble abode?
Just as you're wrapping up your pastel spring decorations for the next season, you might be starting to think of ways to add some more sunshine into your home. And since summers meant outdoor activities and enjoying that warm weather, why not start with your deck first?
Here are a couple of ways you can spruce up your home deck and get it ready for the warmer days ahead:
Do Some General Cleaning
The best way to do a makeover is to start with a clean canvas. Do a thorough clean up of your deck by pressure washing and scrubbing all of the dirt, debris, and build up it has accumulated over the past few seasons. You'll be surprised at how a sparkly clean deck can make such a big difference in the overall appearance of your home.
Incorporate the Greens
One can never have too many greens inside or outside their home! After all, it's been scientifically proven that plants help improve a person's productivity and concentration. By incorporating plants and flowers into your outdoor space, it adds a vibrant touch of color to your decor and also creates a more inviting atmosphere.
Lighten the Mood with Bright Lights
Want to make your patio more dreamy? Go ahead and add some fairy lights or a string of lanterns to serve as your light source during the night. Placing decorative lights on your deck will definitely set the ambiance of your outdoor space. You can opt to get some solar-powered ones, too, so you can be stylish and eco-friendly at the same time.
Dress It up in Summer Colors
What's a summer project if you're not using this season's hottest colors in your set up? A great way to freshen up your home exterior is by incorporating trending summer hues into your decor and furniture.
This year, vibrant hues of yellow, purple, and more are dominating the summer color palette in the design world.
Accessorize, Accessorize, Accessorize
Nothing says "sunshine" better than summer-themed decor for your patio. Get some fun and quirky furniture. Hang up an artwork which can also serve as a good conversation starter for you and your friends. There are no rules when it comes to what you can and can't add in your deck, so go ahead, be bold and adventurous!
Get A Summer Ready Deck from Northwest Decks
Of course, the number one key to achieving that dream summer deck is by making sure you're only having the best in the field make one for you. If you want to get decks that last all the four seasons for the year, Northwest Decks is the business for you. 
With our proven track record as your premier Pierce County deck builders, we're confident that we can help you make your dream deck a reality. Call us today at (253) 342-4688 or take a look at our website to see the difference when you book a deck building service with Northwest Decks.